There's no way around it - Modern jury research requires excellent software. Effective software allows research data to be organized in a useable manner, engages your team in the research process, and enables participants to give candid responses. The software used in jury research should promote honest feedback and help show the weakness and strengthens of your case.

To understand what really makes research software effective, I spoke to Will Gardner, creator of one of the industry's most innovative jury research software programs, Vulcan Interactive™. Will told us that the right software is an essential piece of the puzzle for developing optimal feedback, and for maximizing the return on investment (and time) in your research project. He listed five features jury research software should provide: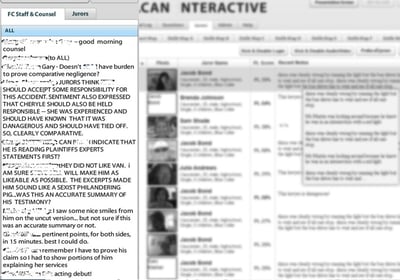 1) Your jury research software should have a chat component that allows the trial team to collaborate with each other in real time during the research project, instead of waiting for the end and trying to remember specific questions. This live collaboration allows participants to actively shape the research project as it unfolds.
2)The software should provide remote participation for stakeholders in different cities who are unable to travel or attend. This means that the software needs to have integrated audio/video that is securely streamed online.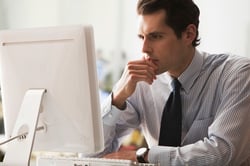 3) You also want the software to capture real-time responses to questions you ask mock jurors. Many systems gather feedback at the end of the trial, long after the juror's priceless raw initial response has been lost forever.
4) It is important that the software allows jurors to type "stream on consciousness" notes, and display the notes to the trial teams in real time. The ability for jurors to type notes during the trial gives them the freedom to discuss something you might not even think is important enough to ask about -- but THEY think it's important. This helps you identify blindspots in your case you might have never otherwise considered.
5) Finally, an indicator that categorizes jurors as more plaintiff or defendant leaning was something we've found to be extremely helpful when digesting juror comments and for picking appropriate deliberation groups.
When deciding what jury research company to use, look for a company that uses software that allows you to effectively correspond with your trial team, connect remote viewers, and, most importantly, look for software which will promote honest feedback from the jurors and effectively capture that feedback. Before you work with any jury consultant, make sure you ask about their software. Their response will tell you a lot about the quality of the insights you are investing in.
If you would like to learn more about how First Court has adopted these principles in our online and in-person research formats, give us a call at (855) 908-9089 or email info@firstcourt.com.