Not your typical mock trial
A First Court Private Jury Trial is our premier jury research service and is appropriate for the most important cases. Our focus is on providing you with high-quality objective feedback from a representative group of jurors from your venue.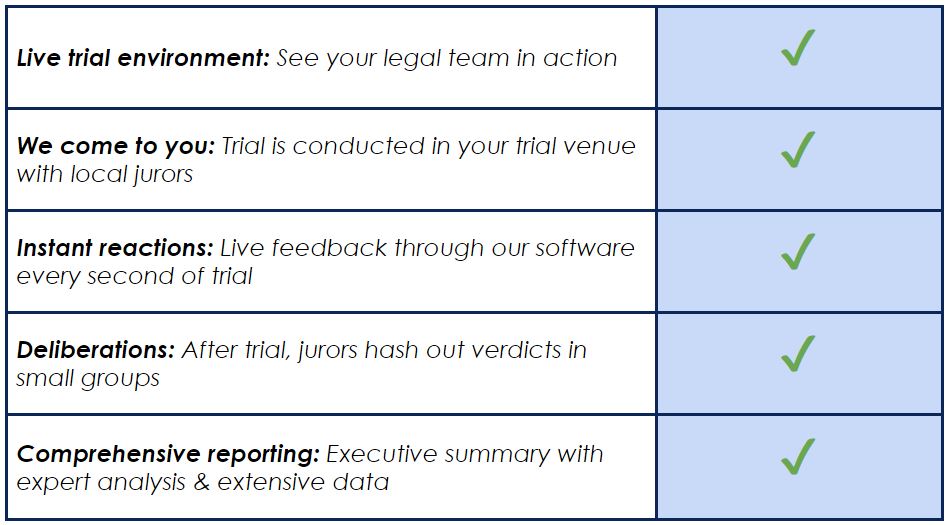 Traditional focus groups allow legal teams to get in-depth conversational feedback about the issues in a case. However, focus groups lack the authenticity of a real trial format that is helpful to prepare your team for trial. Our engaging trial format and realistic group deliberations also help to produce more realistic verdicts. First Court's process brings together the best of both worlds.
First Court's Vulcan Interactive™ software is the key to making this hybrid process work. With Vulcan, you team can instantly view detailed live trial data, video, and written feedback from the jurors. You can access our system on site or remotely, and the software allows teams to collaborate in real time.
Sophisticated Technology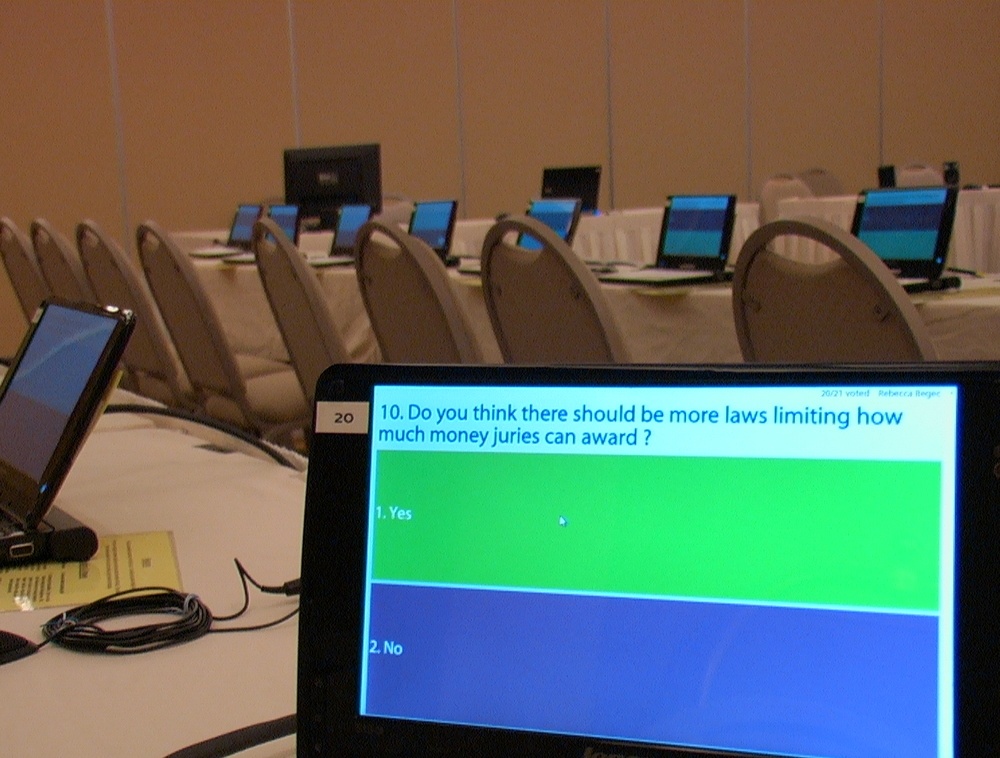 Our Private Jury Trials give jurors safe opportunities to tell us what they honestly think. Specifically, we provide each juror and client with a touchscreen computer, then link them together in a courtroom network. Our exclusive software gathers ad hoc feedback from jurors throughout the trial and organizes juror feedback on the critical questions in your case.
Results
With a First Court Private Jury Trial, you get:
An abundance of objective feedback on the issues you most care about
A dry run through your arguments
A chance to see how your key witnesses fare in front of jurors
Our exclusive Vulcan jury research software
Video recordings of the entire Private Trial
An option to participate remotely, saving travel time
A detailed report summarizing and analysing the results
A guarantee: if you are not satisfied with our work, we will refund your entire fee
Ready to learn more or schedule your trial? Please call us at (855) 908-9089, email marketing@firstcourt.com, or click below to schedule a consultation.