IT Specialist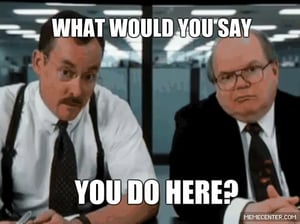 You will be a well rounded IT professional in our office helping on various technical projects and issues.
About 50% of the time you will troubleshoot computer and network related issues. Of that time, on occasion (3-7 days/mo on average) you will be our on-site IT professional when we travel to major cities across the country. When not traveling you will maintain and coordinate shipping of hardware. An additional travel bonus is paid on these jobs.
The remaining 50% of your time will be spent on areas most closely related to our needs and your interest and experience. Depending on your skillset you could help us test, design, project manage or even develop our proprietary PHP/Javascript software applications. You might also help us to develop visuals and shoot video clips. You might manage our AWS resources, assist our clients in technical support, manage Zoom calls, train employees in new technology or something else!
Occasionally you will be required to work or travel on a weekend. On average this has typically been 0-2 days per month.


Requirements
3+ years of experience in an IT related role (both in hardware and using or developing software)
Ability to handle stressful situations with a positive attitude- Basic knowledge of personal computer troubleshooting- Basic knowledge of networking- Basic knowledge of Microsoft Office and Windows- Good interpersonal communication skills and the ability to work with all levels of an organization.
Must be able to travel 20% of the month (travel with small team out of state)
Ability to read, write, speak and understand fluent English
Ability to lift 75 lbs occasionally
Nice to have- Bachelor's degree in IT related career- Software development or project management experience
Audio/video production experience- Knowledgeable in legal or insurance industry- Knowledge of Adobe Creative Suite (Photoshop, InDesign, Premiere...)
Knowledge of web apps: CRMs (Hubspot in particular), Zoom, Linux, AWS