Depositions matter
The top driver of value? Witness quality.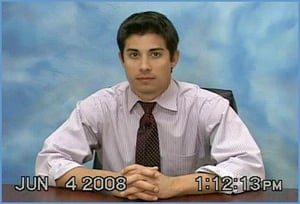 Bad depositions can lead to bad outcomes, even in the strongest cases. The average person you put on the stand is naturally uncomfortable going under oath and answering questions from a hostile attorney. It's critical that you help your witnesses to be as comfortable, unafraid, and genuine as possible. Doing so is one of the easiest steps you can take to ensure good outcomes at the negotiating table, and in the court room.
In response to the need to help witnesses testify in a way that resonates with jurors, First Court developed Prep4Dep. This is a simple and inexpensive way to prepare your key witnesses, using the objective feedback of lay people from your trial venue.
Prepare your witness for traps and problem areas – before they testify under oath.
Remove the fear factor of testifying, and help your witnesses be the best version of themself on the stand.
Develop each of your witness strengths, so your case shines.
Avoid bad settlements by avoiding bad depositions.
KNOW that your side is well-prepared for every important deposition.