Welcome Mediator Timothy Barnes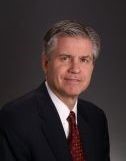 One of the best parts of my job as First Court continues to grow is to identify new mediators to join our panel, vet their fit with our culture, and turn them loose on efficiently resolving disputes. I'm happy to introduce Timothy Barnes, the newest addition to our panel of neutrals.
Tim completed his undergraduate studies at Wake Forest University, and earned his J.D. from the University of Richmond. He has practiced law in New York and New Jersey for over 40 years, specializing in the areas of medical malpractice, personal injury, and crime victims rights. He has published and spoken on these topics, received numerous recognitions and awards throughout his career, and is recognized as a leader in his field. Tim has moved to an Of Counsel role with his firm and moved to South Carolina to enjoy the coastal life and devote more time to mediation.
I have worked closely with Tim over the last couple of months to develop a mutual comfort level with First Court's efficiency-focused, direct approach to ADR. Tim has displayed an intuitive, common-sense approach to mediation built on the foundation of his decades of practice.
On behalf of First Court and our whole community of peacemaking clients and neutrals, welcome to Tim. We are honored to have you onboard!
- Joe